OTHERS HAVE SEEN WHAT IS ALREADY THERE AND WONDERED WHY. I SAW WHAT IT COULD BE AND I WONDERED WHY NOT.
PAULO FREIRE
WOOD
The stoves with WOOD technology enclose in the simplicity of using wood as fuel an enormous respect for the environment and attention to tax incentives thanks to their certifications.
TECNOLOGY
Exchanger for hot air production.
Cast iron combustion chamber.
The Hermetic system allows to use combustion air exclusively provided from the outside of the home.Ideal for passive houses with low emission levels.
Automatic cleaning system for the brazier where combustion takes place.
Door all glass.
Front grids made of stainless steel, recognition sign of MORETTI DESIGN.
OPTIONAL
It allows to duct hot air in to several rooms. It is mandatory to insert room probes for a correct function of the product. Reaching the set temperature in all the rooms will put the stove into modulation.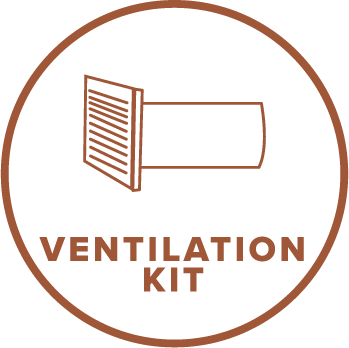 Optional: Ventilation kit complete with vents, control unit, fan and pipes.
ENTER YOUR DATA AND MODEL INFORMATION
and let yourself be advised by our experts