ART IS EITHER PLAGIARISM OR IS REVOLUTION..
PAUL GAUGUIN
TECNIKA: more than a boiler!
Essential shapes, unique performance and unmistakable design, device equipped with the unique technologies Moretti Design and with elegant vision of the flame.
A boiler designed to meet the needs of the plant alone but also for integration with more complex systems.
The high yields and certifications that attest to its quality make it the best solution for those who benefit from state incentives.
Available in power from 15 to 30 kW and with technology:
– AQUA
AQUA
The stoves equipped with AQUA technology, in addition to spreading heat in the environment in which they are installed, allow to heat the water transported in the hydraulic system, with a double advantage, power the heat of the radiators located in the rooms of the house and produce hot water for domestic use (according to the kw and the technical characteristics of the stove). An easy, fast and environmentally friendly way to always ensure maximum comfort during the winter months.
TECNOLOGY
The possibility of connecting all our heaters to many different type of existing equipment.
Timers lets you program turning on and off.
Automatic combustion control system. that always maintains high the thermostove efficiency.
Automatic cleaning system for the brazier where combustion takes place and also the heat exchanger is automatically cleaned.
The Hermetic system allows to use combustion air exclusively provided from the outside of the home.Ideal for passive houses with low emission levels.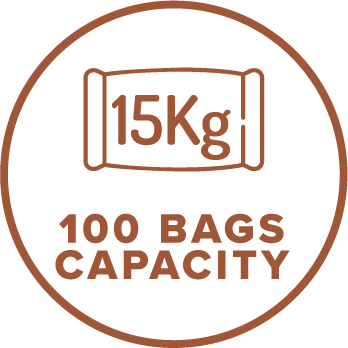 Boiler and stoves whit 100 BAGS CAPACITY, it is sufficient to empty the ash drawer once after burining about 100 bags of 15 kg of pellets.
Loading system that simplifies the loading of the fuel and reduces the leakage of dust.
DISPLAY VIDEO 7'' is the new generation of color display touch that allows many new functions.
Interface that allows remote management by SMARTPHONE.
The front of the product is entirely made of tempered glass.
New generation of motherboard with countless new functions.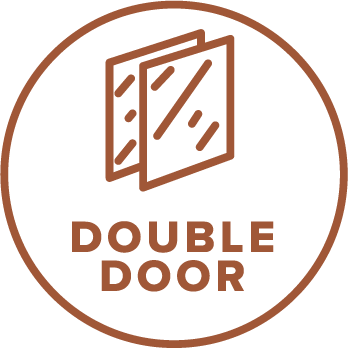 DOUBLE DOOR boilers and stoves have two doors before entering inside the combustion chamber.
The heat exchanger is automatically cleaned.
The products are already certified with the European standard (ECODESIGN 2022) which will come into force in 2022.
The products include hydraulic components installed inside that have been tested at 3 Bar pressure.
OPTIONAL
Option: kit for producing hot water for domestic use with a plate heat exchanger.
Optional: Additional pellet tank with integrated Intelligent charge system.
AVAILABLE POWER SIZES
AQUA 30 KW AQUA 24 KW AQUA 20 KW AQUA 15 KW
ENTER YOUR DATA AND MODEL INFORMATION
and let yourself be advised by our experts